Fundraising Escapades - Moving for Movember & Christmas AdventNow, whilst we love to celebrate, we love to move for a good cause even more. Back in November, the CleverTouch team took to the streets – and the razor – to raise money for the Movember foundation, a cause very close to our hearts.We raised a grand total of £2,000, got some clients involved – Thanks Fujitsu! - and grew some dodgy facial hair too… Read the full story here.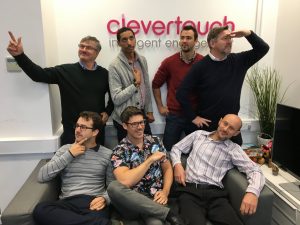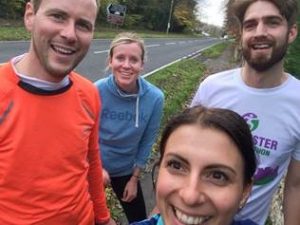 …And the fun didn't stop there! We continued raising money for Movember all throughout December too, and hosted our own 'reverse advent calendar' to gather food and essentials for the local food bank – delivered by our very own Christmas elves!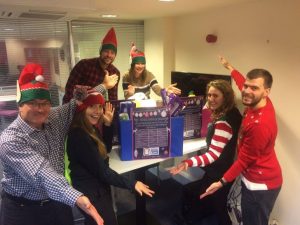 Marketo's International Partner of the Year – 2018Back in April 2018, CleverTouch were honoured to be awarded Marketo's International Partner of the Year – beating 15 other contenders to the title.The award honours an international technology or digital services partner who has invested deeply in either building an innovative integration to enable joint customers to exceed business goals, or by supplying services that assist clients in their digital transformation. Read the full story here.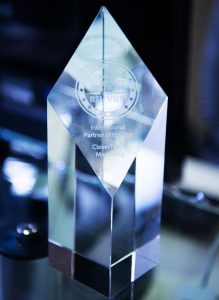 Becoming a 2-Star Accredited Best Company to Work For This one was a biggie! We were super excited to have been awarded a 2-Star accreditation by Best Companies to Work For, the leading engagement survey agency behind the coveted Sunday Times 100 Best Places to Work list.Launching the campaign to be a 'Best Place to Work' in June 2017, we are now well on the way to becoming a Sunday Times best company to work for.

General Fancy Dress – of any kind…There's no end to our love for fancy dress – be it the 1920's, Disney, or the theme of 'Now we are 10' – always valiantly lead by our CEO and Co-Founder, Adam. Here's some of the best fancy dress outfits from over the years!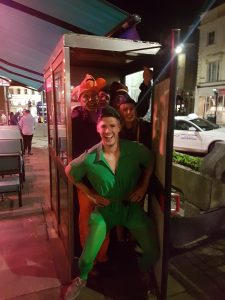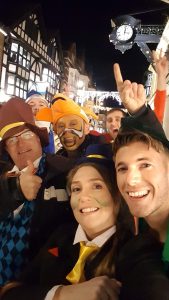 Celebrating the big 1-0 with Karaoke and Tapas! Last, but definitely not least, was the big celebration of our 10th Birthday earlier in January this year. First off was the grand reveal of the 'Now we are 10' themed outfits, before we headed to the wonderful Pulpo Negro – a local Alresford-based Tapas bar and restaurant.What ensued was a night for a night of singing, dancing and celebration featuring our very own 10 bowling pins, Peter Pan and to Julius Caesar.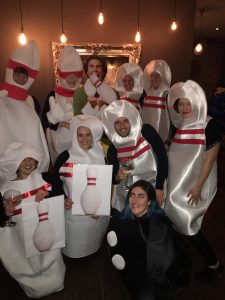 Happy Birthday CleverTouch – Here's to the next 10!