It's that time of year again. The clocks have gone back, the temperatures dropped, and we just can't believe how it can get so dark so early…
Here at CleverTouch we're embracing the dark, dank and windy weather that November brings for a good cause that is especially close to our hearts this year – Movember – all in support of a close friend and affected colleague.
For those not in the know, Movember is a global event held every November to raise awareness and funds for men's mental and physical health issues. The aim? To save and improve men's lives through projects focused on cancer support and research, mental health and suicide prevention.
So, what are the CleverTouch team doing throughout November to support this fantastic cause?
Grow a Mo, Save a Bro.
The CleverTouch Bro's will be embracing the cold winds of November with a freshly shaved face in traditional Mo' fashion. They'll be spending the month growing some (rather questionable) facial fuzz in the name of charity.The men's health crisis calls for big minds and big solutions – if these baby-faced Bros of the CleverTouch gang don't inspire donations, nothing will.
Week 2 Update
Week 3 - Here they come...
Week 4 - Final Week!
Mo Sista's Making a MOVE in November.
The CleverTouch Sista's will be facing the wet and windy weather and putting one foot in front of the other to raise money for our dads, lads, brothers and mates.The ladies will be running and walking 60 kilometres in 30 days – that's 60 kilometres for the 60 men we lost to suicide each hour, every hour.
Here's some of the team facing down their first 5K. 5 down, 55 to go!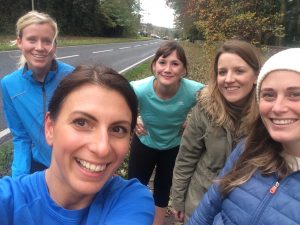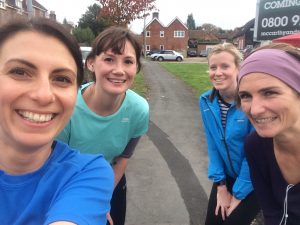 Getting Fujitsu involved!
Now that's how you build client healthy client relationships - Fujitsu joined the CleverTouch team for their second run of the month!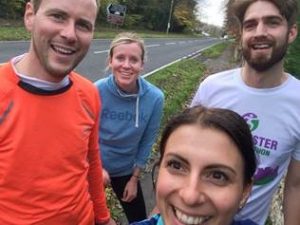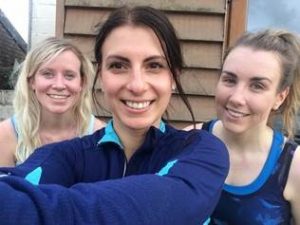 Get involved by donating to the team page or follow us on Twitter for weekly updates as our Gents tackle the nose-tickle and our Sista's hit the track – all as part of our continued commitment to charity and our close, affected friends.