Salesforce's State of Marketing Report states that around 73% of high performing marketers believe that strong customer journeys positively impact and increase customer engagement.
Journey Builder, one of the studios available as part of Salesforce Marketing Cloud, is perfect for this because marketers can use it to identify customer touchpoints and interactions.
Bespoke event triggers allow you to deliver the right message to the right customers, at the right time, subsequently developing personalised customer relationships at scale, throughout all stages of the customer lifecycle.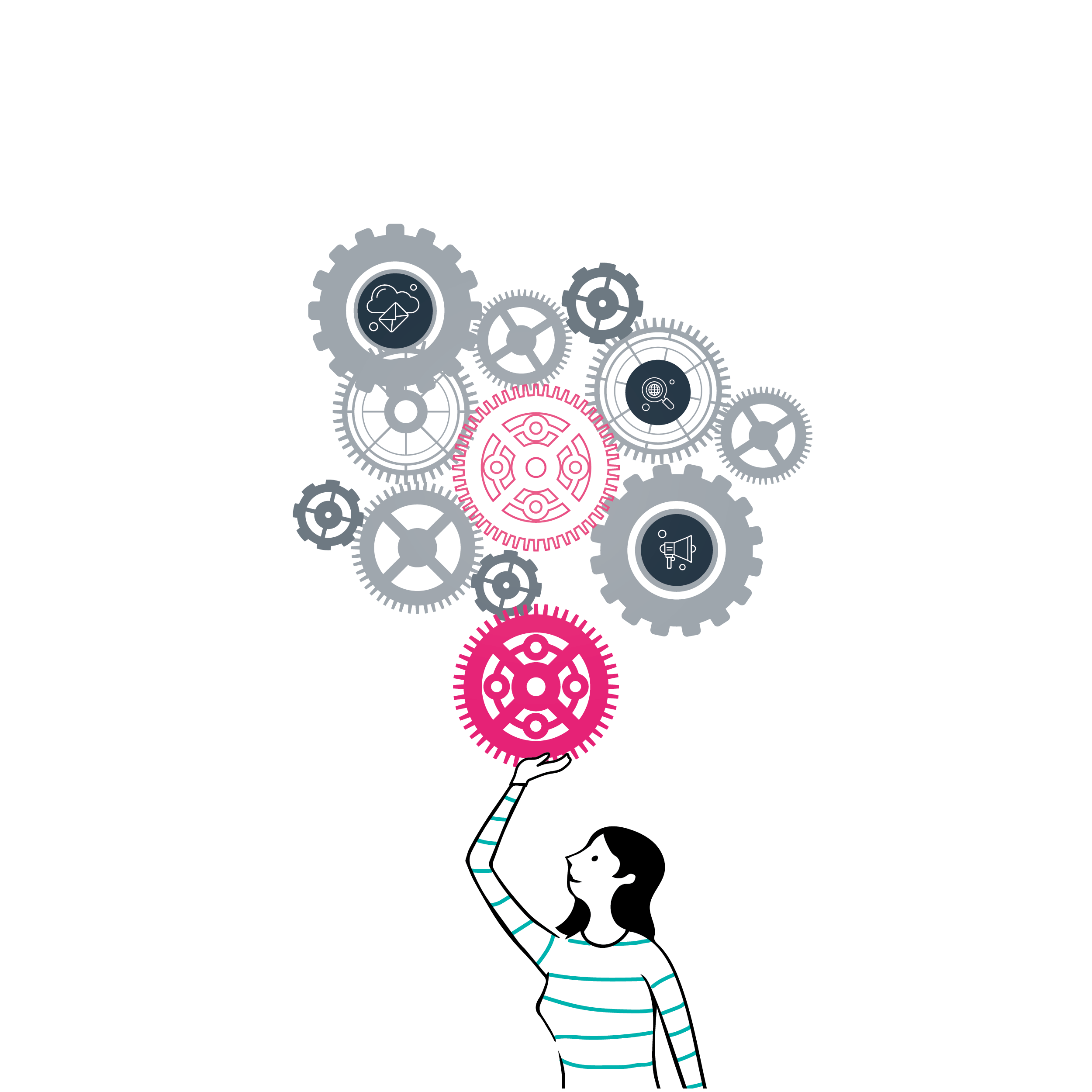 What are the benefits?
Personalisation
Journey Builder contains templates which can be used to interact with customers based on their behaviour, from welcome emails for new subscribers to abandoned trolley reminders.

1-1 Customer Interaction


Journey Builder allows marketers to adapt and personalise customer journeys on the fly. So, for example, if a customer isn't happy with a product or service, marketers can immediately open a case for them and add it into their specific journey. Intuitive AI also supports the testing of messages on different channels which further optimises, and personalises, customer journeys.

Sales and Marketing Alignment


Through the use of various data points from Marketing Cloud, you can directly create leads, transform leads into opportunities, and schedule follow up tasks with Sales, thus driving further Sales and Marketing Alignment.

Connected Omnichannel Experience


Marketing Cloud's Journey Builder drives brand uniformity and consistency through increased interaction across every part of the organisation. This allows the Sales and Service teams to pull in the same direction as Marketing across the web, social, SMS and email.

Better Experience and Understanding


Journey builder allows marketers to measure the performance of their campaigns across all channels, as well as the different customer lifecycles, all through the use of Journey Builder Analytics, which can then be used to adapt your approach, and subsequently create a better customer experience.
If you're struggling to make use of Journey Builder, Clevertouch are a certified Salesforce Marketing Cloud consultancy; so connect your customer experiences to your martech and contact us here.