Marketing Cloud offers solutions to problems faced across industry verticals. Our Director of Consultancy, Jamie Burrell looks into how Clevertouch used the technology to address issues faced by Financial Service organisations. (About the Author)
Financial Service organisations identify hyperpersonalised communications at scale as one of the main requirements of their marketing initiatives. However, in spite of the fact that they are often content rich, they can find it hard to communicate their content effectively, at the right stages of their client journeys, from awareness to investor.
There are a number of obstacles to these organisations effectively communicating with their clients, as well as quantifying their contribution to the overall success of the business:
Hyperpersonalised communications at scale

This can range from product marketing to market analysis and regulatory updates. Those who invest want a myriad of information on their investments throughout their lifecycle with your organisation, and they want it at the right time, in the easiest to digest format for them.

While a lot of financial services are content rich, they can lack the ability to create these hyperpersonalised communications.
Siloed marketing initiatives across a large organisation

Often, different marketing initiatives are managed in siloes, (e.g. product marketing, market analysis, regulatory updates), with teams all over the globe tailoring to different parts of the customer lifecycle. This creates a disjointed customer experience, and ultimately impacts on marketing success.
Effective Dashboarding and Reporting

Due to the very nature of financial services organisations, it can be hard to directly attribute deals won to marketing initiatives. The figures involved in certain investments can be in the tens of millions, involving only small buying groups, and yet marketing regularly guide them along 80% of their journey, all before Sales get involved. How is this quantified into marketing success?

Effective reporting and dashboarding is essential to ensuring that the marketing contribution to multi million pound deals won can be directly proven in a way that all stakeholders can understand.
This is all possible through Salesforce Marketing Cloud.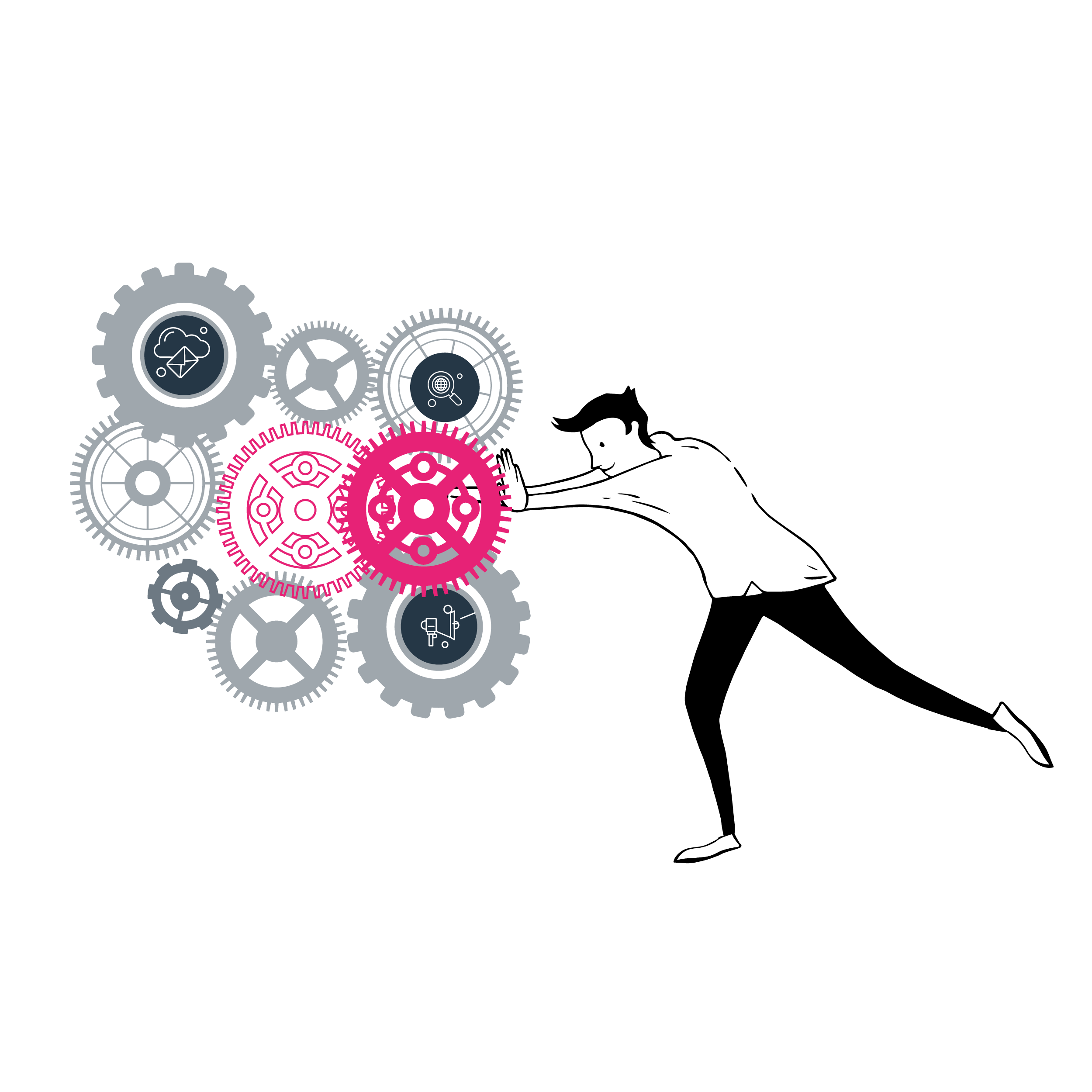 Discover our Marketing Cloud Services here
Marketing Cloud's Scalable data model
Marketing Cloud has a native integration with Salesforce CRM, and this allows for far more complex reporting and segmentation processing than Marketing Automation – which rarely results in anything more sophisticated than a spreadsheet.
The sophistication of Marketing Cloud, as well its' ease of integration with both other Salesforce products and third party applications, allows the building of unified customer profiles that can support hyper personalised communications with ease. The key to this is comprehensive data which clearly provides all the relevant information on a client, which in turn provides you with the opportunity to automatically send fact sheets, investment portfolios and regulatory updates, based off their data and personal journey with your organisation.
Datorama, Salesforce's out of the box business intelligence solution, is also available for all Marketing Cloud users, and is an extremely powerful tool which centralises all of your data from both Marketing Cloud and Salesforce CRM, creating a unified source of information which can then be used to conduct hyper personalised marketing initiatives. Often, this isn't effectively utilised, and the best solution to this is to outsource your dashboarding to a consultancy which can interpret this wealth of data into easy to digest bespoke dashboards. In fact, Clevertouch has done this for a number of clients across a range of industries.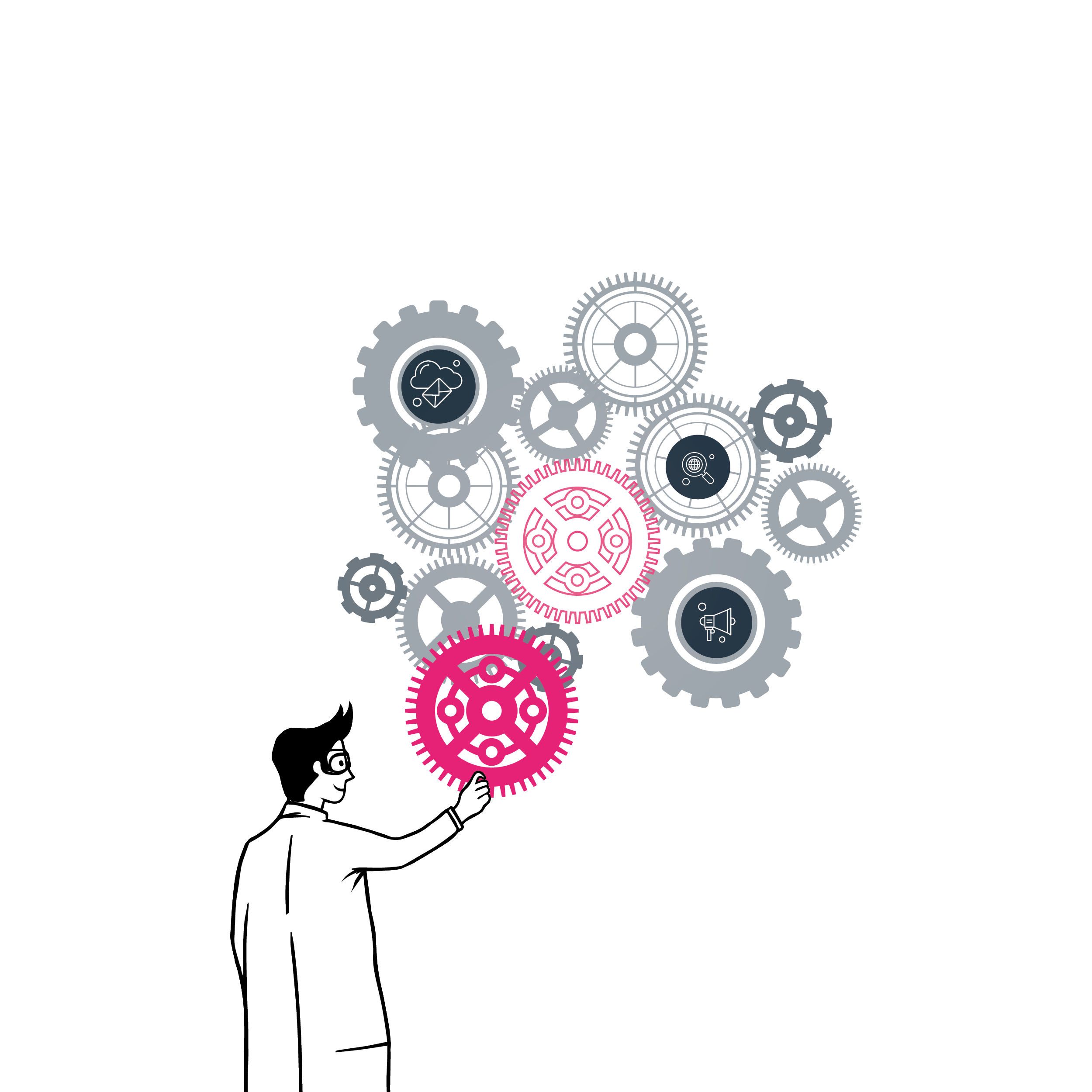 Discover our Marketing Cloud Services here
The Clevertouch Approach
Clevertouch were approached by a leading Financial Services organisation with the objective of improving brand awareness, market insight and data processing; to find out who is engaging with what content, when and for how long.
Scalability was a huge factor for this client. The flexibility Marketing Cloud provides through its' native integration with Salesforce, as well its use of data extensions is ultimately what makes Marketing Cloud perfect for those that want to automatically send hyper personalised communications at scale. This client wanted to be able to scale up their data and reporting capabilities in line with their increase in adoption of the technology, and Clevertouch delivered this through effective integrations and bespoke dashboards.
Marketing Cloud is not Marketing Automation  
A lot of the clients we work with aren't utilising the full capabilities Salesforce Marketing Cloud has to offer, simply because they are still treating it like a Marketing Automation platform. Marketing Cloud has the ability to offer so much more than Marketing Automation, and through features such as Automations, which are on average massively underutilised, organisations can raise the efficiency and interconnectivity of their marketing initiatives, and in doing so maximise the capabilities of the platform.
Fact sheets and investment portfolio communications can be easy to achieve and automate within Marketing Cloud. Each time a fact sheet needs to be created, you can write code which then sends off to a 3rd party service, collects the fact sheet, and then populates the email in real time.
This is a fully automated programme, and something that marketing automation cannot do automatically. This also removes any need for manual creation of fact sheets which completely takes away the human factor from what could be quite an error prone task.
A consultancy is perfectly placed to deliver on this kind of work because the average marketer is unlikely to have the skills or the time to build these sort of automations, and a technical process ultimately requires a technical team and solution.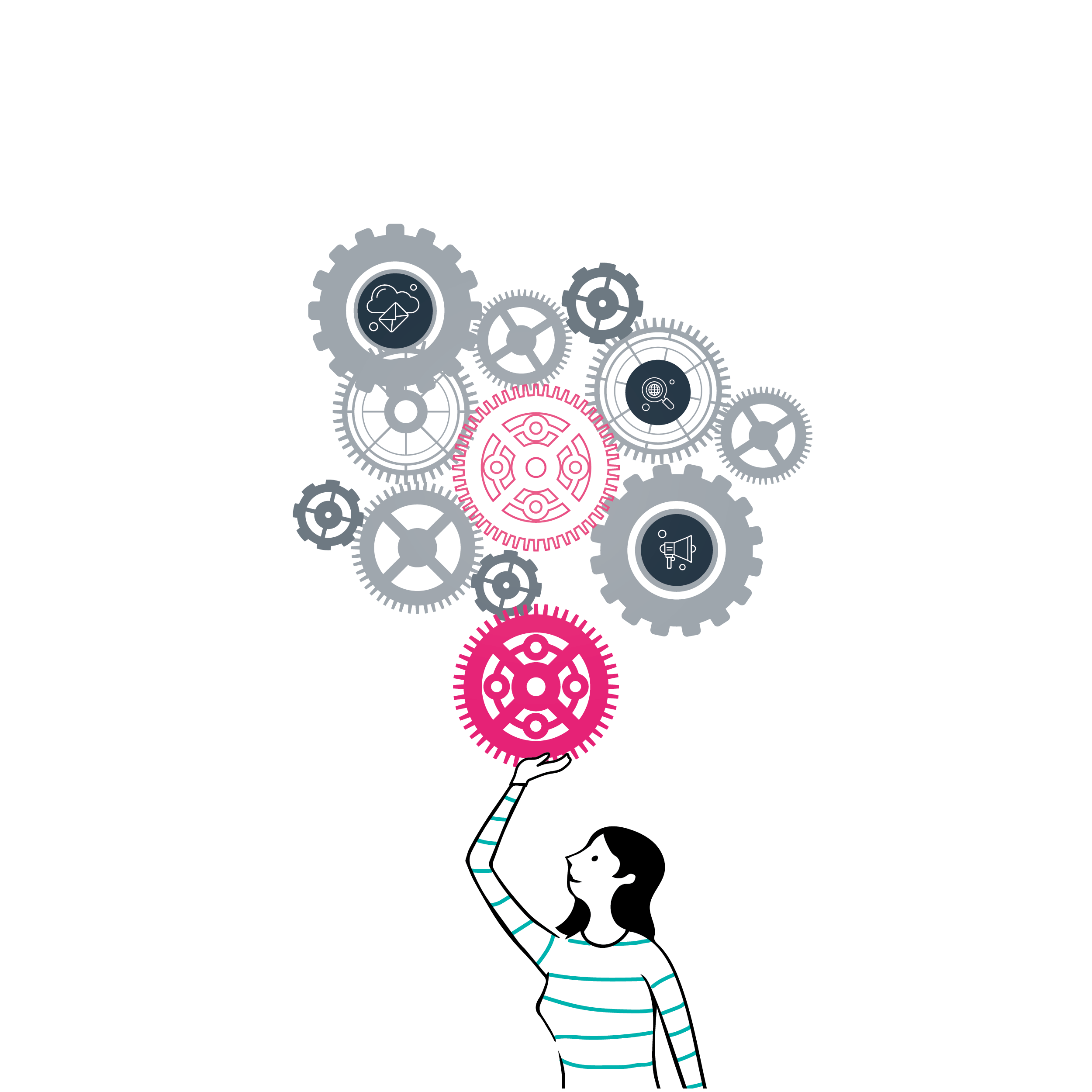 Discover our Marketing Cloud Services here
Einstein AI
For hyper-personalised communications to be hyper personalised, you need to know that what you're sending is being well received, especially when sending fact sheets and investment portfolios. If the recipient of these sheets never opens any of the communications, then that is a failure. This is where Marketing Cloud's Einstein AI comes in.
Einstein AI can analyse and pinpoint best performing content in great depths of detail, down to the subject line effectiveness, best open times and so on. This allows for send time optimisation, so based on the time they typically open the most emails, Einstein can select the best possible time for the user, according to parameters set by marketing. This level of personalisation vastly improves the customer experience of your client base.
The Clevertouch Solution
Clevertouch have improved process, encouraged adoption and built scalable solutions across a wide range of industries, all through effective use of Salesforce Marketing Cloud. Marketing Cloud is a complex platform, and technical solutions ultimately require technical skills. Clevertouch operates a team of Marketing Cloud professionals, as well as a team of expert consultants, enabling you with the strategy required for success, and the technical delivery expertise needed to make that success happen.
Want to make more out of your Salesforce Marketing Cloud instance? Get in touch here.
About the Author
Jamie Burrell is an experienced Consultant with a demonstrated history of working with enterprise clients to successfully deploy and optimise technologies into their Sales and Marketing organisation. An expert at both designing and guiding successful martech implementations that maximise return on investment.