Marketing Cloud offers solutions to problems faced across a wide range of industry verticals. Our Director of Consultancy, Jamie Burrell, looks into how Clevertouch uses the technology to address issues faced by Manufacturing organisations below. (About the Author)
Strong data is essential to the smooth running of manufacturing organisations because they rely on it to improve the efficiencies of their factories. This process is an extremely complex B2B2C model involving a comprehensive array of partners and distributors who get their products out of their factories, and into the hands of end customers. This requires an extremely well organised, segmented and integrated data process, seamlessly operating between on and offline interactions, and often transnational in nature.
Manufacturing organisations also require long and extensive nurture streams for their end customers which stretch throughout the entire lifecycle of sold products, with warranty periods and aftercare services. Manufacturing marketers need martech that can answer questions such as:  
What support articles are our clients searching for? How accessible is this content?
What variety of products do our clients have? And how can they be linked?
What is this client's lifetime value to your organisation?
This information needs to be collated in a way marketers can understand, and then used to orchestrate comprehensive online and offline experiences, building a direct relationship between your brand and your customer.
This has its solution in Salesforce Marketing Cloud.
Marketing Cloud's Native Integration to Salesforce CRM, Tableau and Datorama
Marketing Cloud boasts a native integration with Salesforce CRM, providing immediate access to all data stored there, such as contract dates, warranty expirations and more. Marketing Cloud can then use this data to trigger communications based off a client's key dates in their lifecycle with your organisation, as well as prioritise all communications based off their key dates. For example, this means that warranty expiration journeys are always prioritized over journeys such as offers and product updates.
Business Intelligence software Tableau and Datorama are relatively recent additions to the Salesforce Spine and have provided it with the ability to better report on the effectiveness of these campaigns, in an easy to digest format for both marketers, and the executive stakeholders marketing report into for effective buy in to further marketing initiatives.
Integrating these systems effectively so that your organisation is getting the best out of them can often be complicated because single Marketers are rarely proficient in CRM management, Marketing Cloud and reporting and dashboarding. This is where external consultancies really come into their own because their wide breadth of skills provides the ability to properly integrate your martech, and simplify the processes within it so that they can be adopted by your marketing generalists.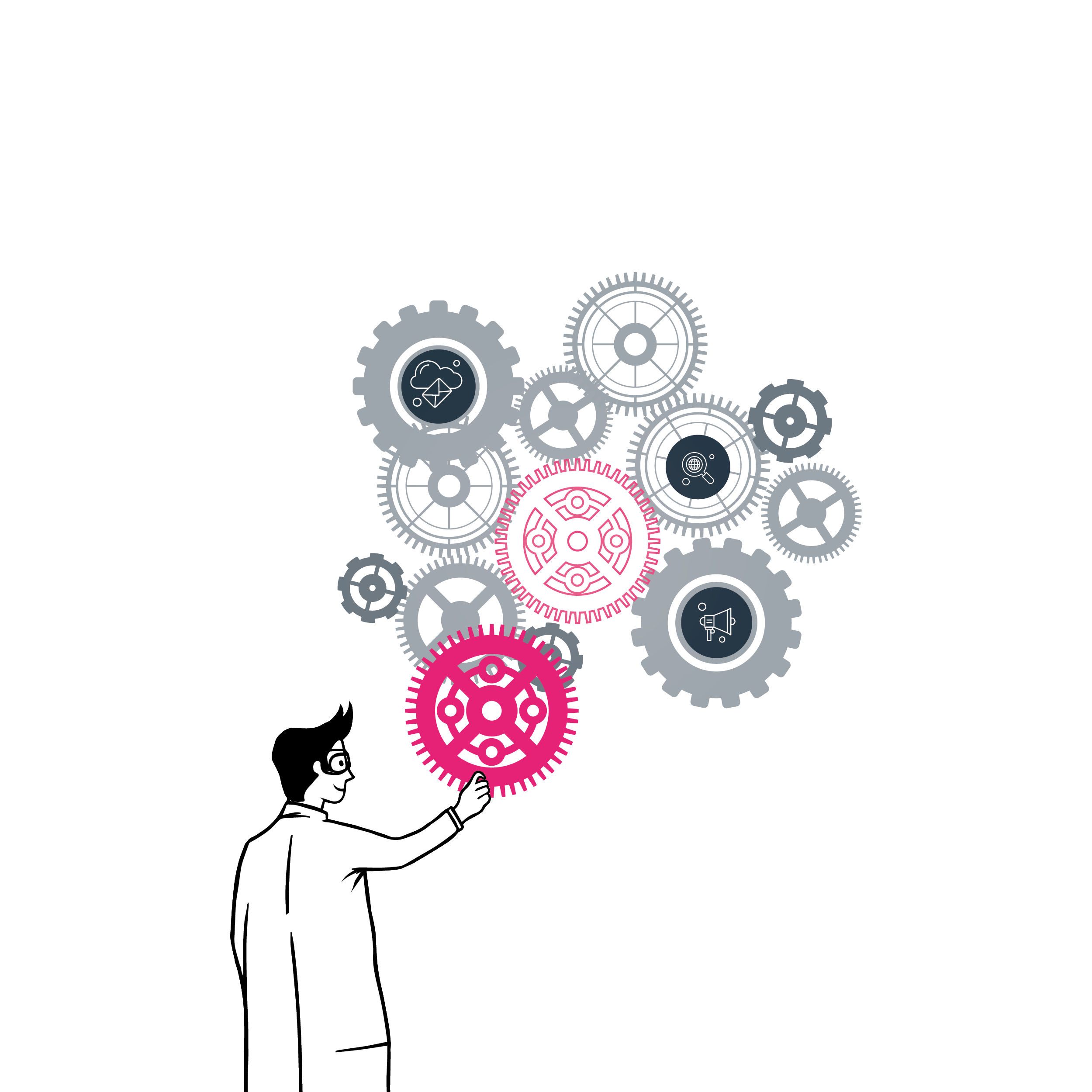 Discover our Marketing Cloud Services here
Automate the entire process, from first contact to loyal customer
Marketing Cloud has the ability to drive prospects and clients through specific journeys automatically, all based around their touchpoints with your business. For example, if a customer buys a product either in store or online, Marketing Cloud automations can place them on specific, personalised journeys built around aftercare support, updates, and more.
This hugely reduces the need for human hands in the platform, and the automation of mundane tasks such as aftercare emails hugely improves marketing's output, simply by virtue of increasing the time they have to focus on other projects.  
Automations, when designed and implemented by a team with a full knowledge of the platform, can vastly improve the quality, scale and efficiency of your marketing communications. They allow the creation of seamless transitions between various journeys through effective triggers.
Automations reduce risk, improve efficiencies and maximises the return on investment of your Marketing Cloud platform.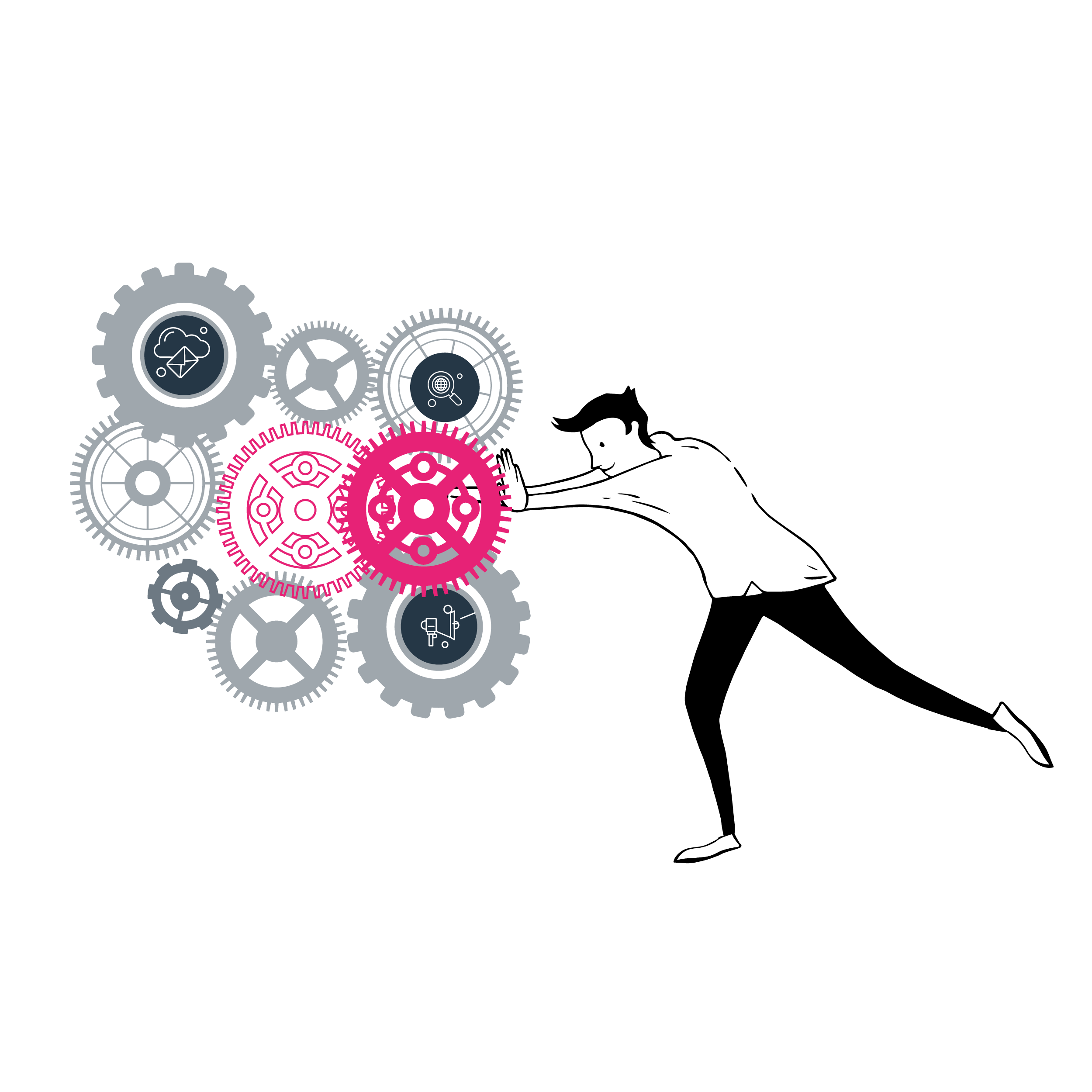 Discover our Marketing Cloud Services here
The Clevertouch Approach
Clevertouch were approached by a leading manufacturing firm with the aim to improve upon their lifecycle management program, to ensure that no matter what stage of the buying cycle a prospect is at, they receive a consistent and engaging experience. Manufacturing organisations often require a long and engaged customer lifecycle, with a need for hyper-personalisation based off dates of purchase and different addons / crossovers etc.
We were tasked to create a seamless and engaging digital experience across all global regions, with the main obstacle here being that the different regions all operated in slightly different ways. Consistency was key, and relevant communications across the entire customer lifecycle were in the hands of marketing to deliver.
Marketing Cloud provided the ability to deliver relevant, timely and intelligent campaigns at scale, drawing on the data stored in Salesforce, and reporting back success through Tableau. Automations greatly aided the consistency simply because they removed the need for human error on a great number of customer journeys, from aftercare service communications to regulatory updates and warranty expiration reminders.
If you want to make more out of your Salesforce Marketing Cloud instance get in touch here.
About The Author
Jamie Burrell is an experienced Consultant with a demonstrated history of working with enterprise clients to successfully deploy and optimise technologies into their Sales and Marketing organisation. An expert at both designing and guiding successful martech implementations that maximise return on investment.