Why does customer experience matter?
In a marketing landscape where customer interactions are ever more digital in nature and a larger proportion of customer buying decisions are happening away from Sales, it falls to the Chief Marketing Officer (CMO), or equivalent, to ensure both the brand experience and customer experience (CX), stand out for the right reasons.
A key part of Marketing's job is to ensure that when a customer decides to buy, your brand is the first that comes to mind. As the world embraces digital, with faster broadband (mobile and fibre) combining with powerful processors in laptops, tablets and phones, it's important to remember you're only a few clicks away from direct communication with a customer and a customer is never more than a web search from you.
The B2C or B2B mentalities in marketing departments are slipping away. Customer experience matters to both, and great CX is proven to win business. Whether your focus is on acquiring net new logos or retaining clients and increasing customer lifetime spend, a key part of successful marketing strategies lies in the marketing technology (martech) platforms.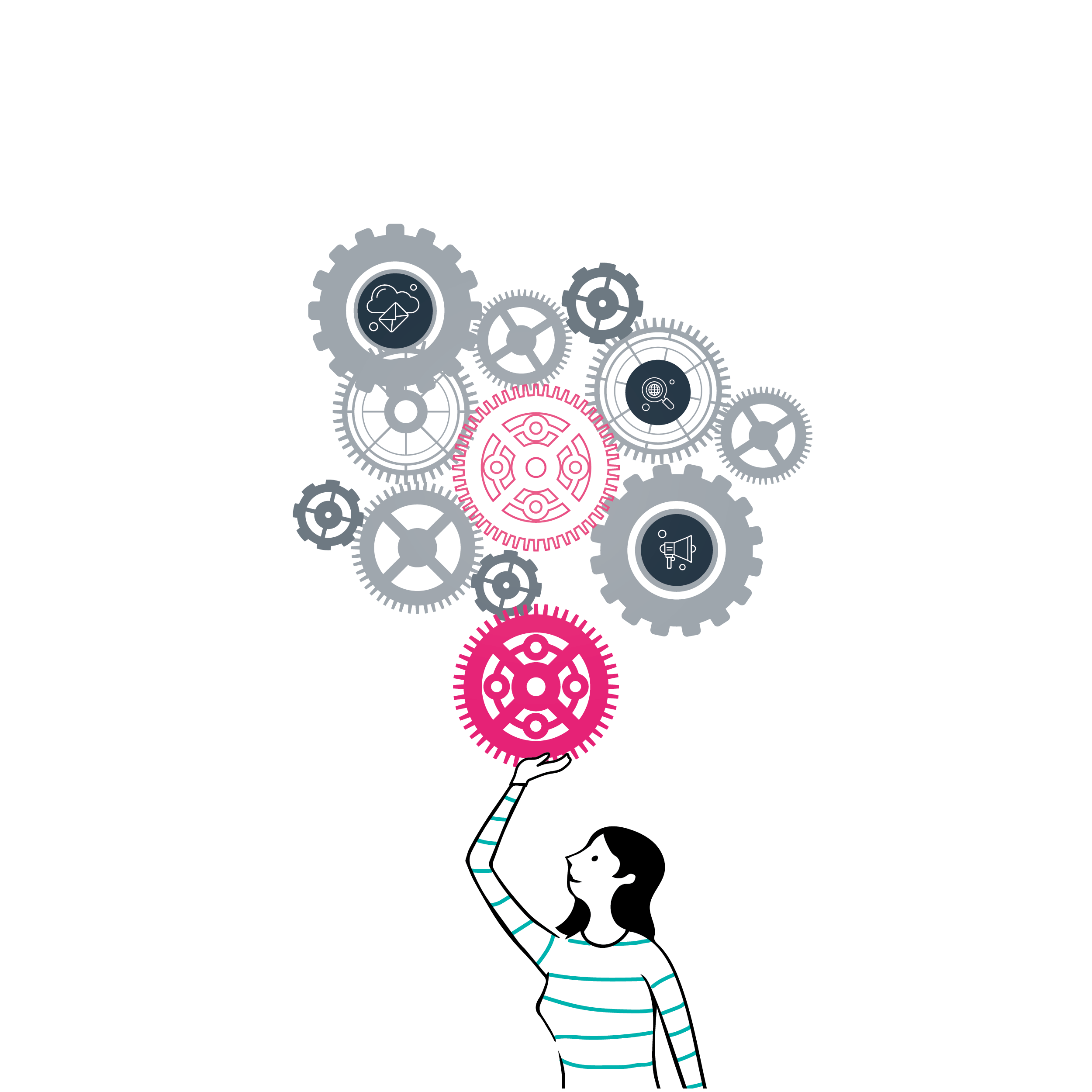 Talk to our Salesforce Marketing Cloud experts
The CMO guide to how Marketing Cloud works
Marketing Cloud is a powerful platform that gives users the ability to design customer journeys, use real-time audience segmentation, and orchestrate journeys to give the right message, at the right sales cycle stage, to drive the right customer action.
But, the platform doesn't do that on its own.
Senior marketers we speak to want to sit with Sales and have conversations about effective ways to nurture, inform and educate prospects. They don't want to blast another piece of valueless gated content to a mass audience seven days after the last one.
Marketing Cloud, in part due to its native integration with Salesforce CRM, can pull data tables on Product, Customer and Marketing activity and use both standard and custom data fields to populate communications, as well as trigger activity.
This means your communication is more relevant, more timely, and designed to support, even help, prospects make their own decisions. It means you become a trusted advisor, rather than another sales driven marketer.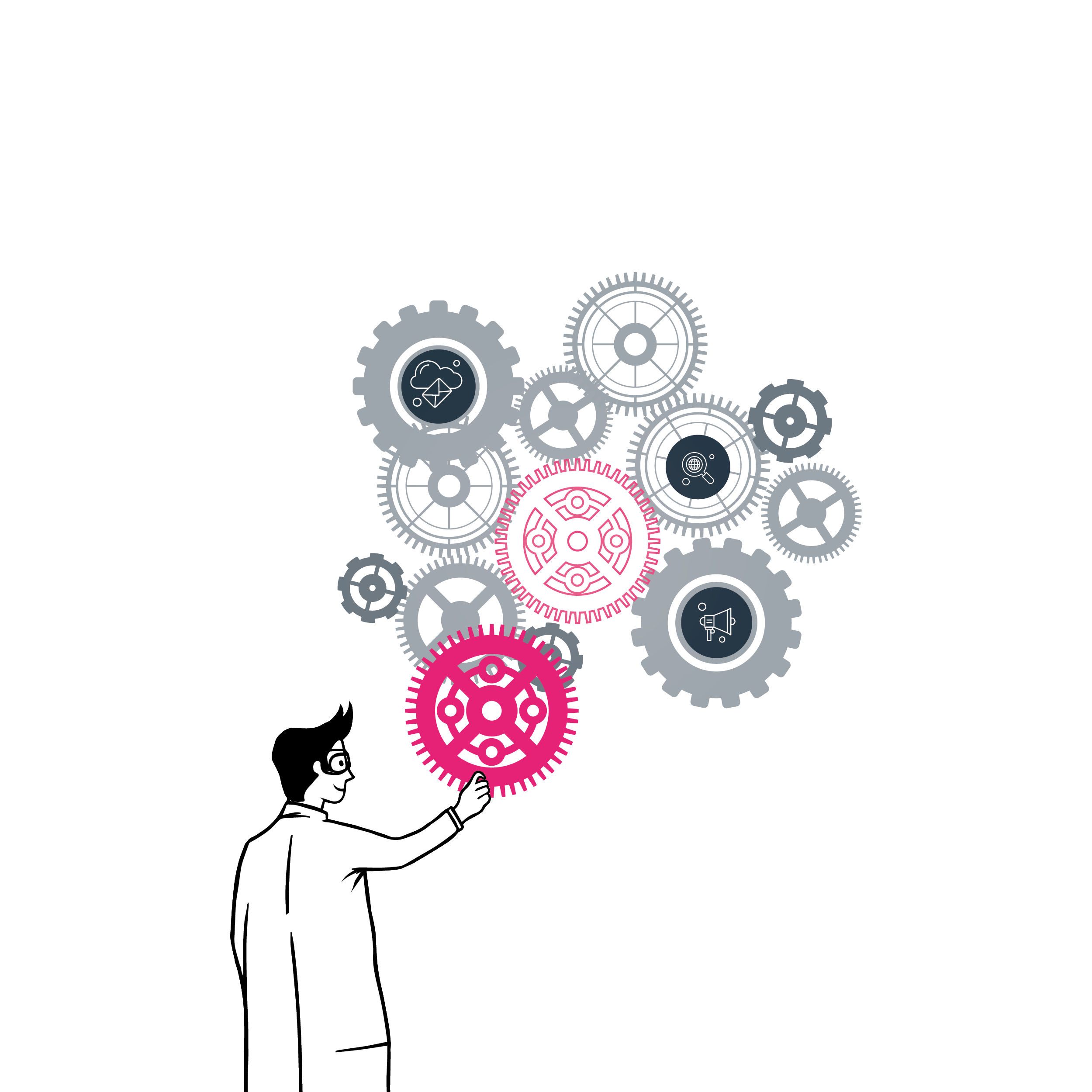 Talk to our Salesforce Marketing Cloud experts
Don't expend your energy on the technology, use the experts for that
Clevertouch is a specialist martech consultancy, but what does that mean to a CMO?
We advise companies on their organisational design, in respect to their marketing strategy, drawing on decades of experience connecting our clients to their customers.
This strategic plan is underpinned by our technical ability to integrate Marketing Cloud throughout your business, through both robust deployment and training, as well as custom coding and software development.
Finally our Data Scientists bring together the vast data your business is generating, analyse it, then report on their findings. This process is iterative, allowing for powerful positive impacts to your Marketing to take place continually.
We recently worked with a global recruitment specialist, to shape their future marketing strategy, from which they were able to recruit over 40,000 staff for a national UK project, taking a digital first approach, with a strong focus on candidate experience.
If that was a touch too long to read, try this: We listen to your needs, build a plan to address them with you, then make it happen.