Marketing Cloud offers solutions to problems faced across industry verticals. Our Director of Consultancy, Jamie Burrell looks into how Clevertouch used the technology to address issues faced by Recruitment organisations. (About the Author)
Where do the best leads come from in the Recruitment industry? 
Recruitment firms often see their biggest source of new client leads from the relationships they build with their placed candidates.
Despite knowing this, client and candidate marketing is often siloed within an organisation. The two audiences might even have two distinct Marketing departments building campaigns for each. This provides a disjointed customer experience for both client and candidate prospects, and ultimately reduces the success of the Marketing department.
The modern marketer knows the value of a connected customer experience (CX), and Marketing Cloud is one of the best placed platforms to deliver a best-in-class CX. However, the ambition to deliver hyper-personalised communications, using geographic and demographic factors for example, requires a robust data process and advanced technical ability.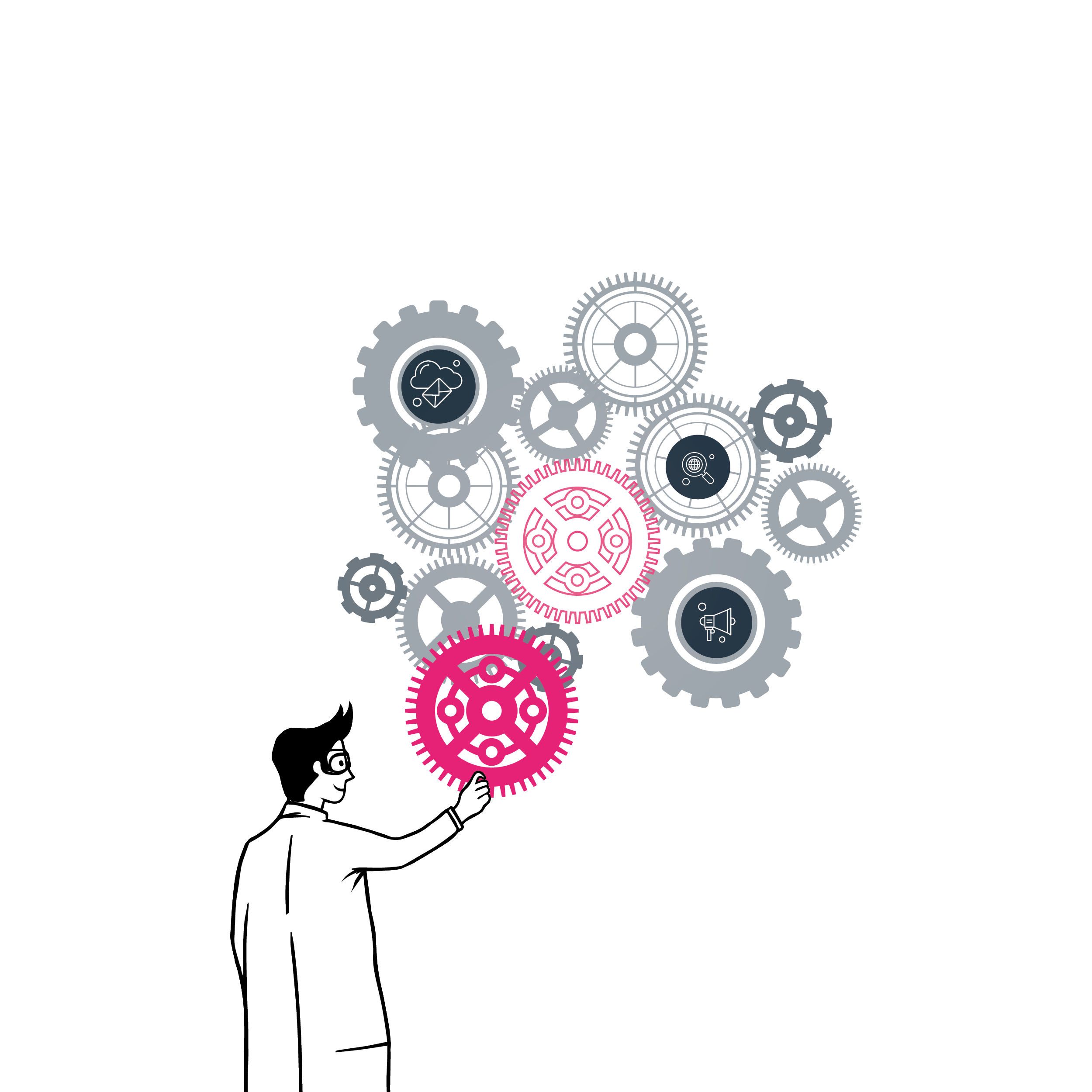 Talk with our Marketing Cloud experts
What is an Automation and why does it matter in Marketing Cloud?
Marketing Cloud can orchestrate journeys that nurture an individual candidate prospect through both the sales funnel, and then through their further career lifecycle, creating a seamless end to end experience for the customer.
This can be done through Marketing Cloud Automations, which are triggered and scheduled responses to prospect interactions, achieved through referencing datasets from multiple sources, such as Datorama and Tableau. This enables the Recruiter to ensure candidates and clients are placed onto journeys that are right for them, and given the right volume of touchpoints depending on their lifecycle stage.  
Automations, when designed and implemented by a team with a full knowledge of the platform, can vastly improve the quality, scale and efficiency of your marketing communications. In addition, they allow the creation of seamless transitions between various journeys through effective triggers.
The technical skills required to create, deploy and maintain Automations on Marketing Cloud is usually above the level of a marketing generalist. Specialist marketing technology consultants are best placed to design automation that can get the most of not only Marketing Cloud but the data it uses.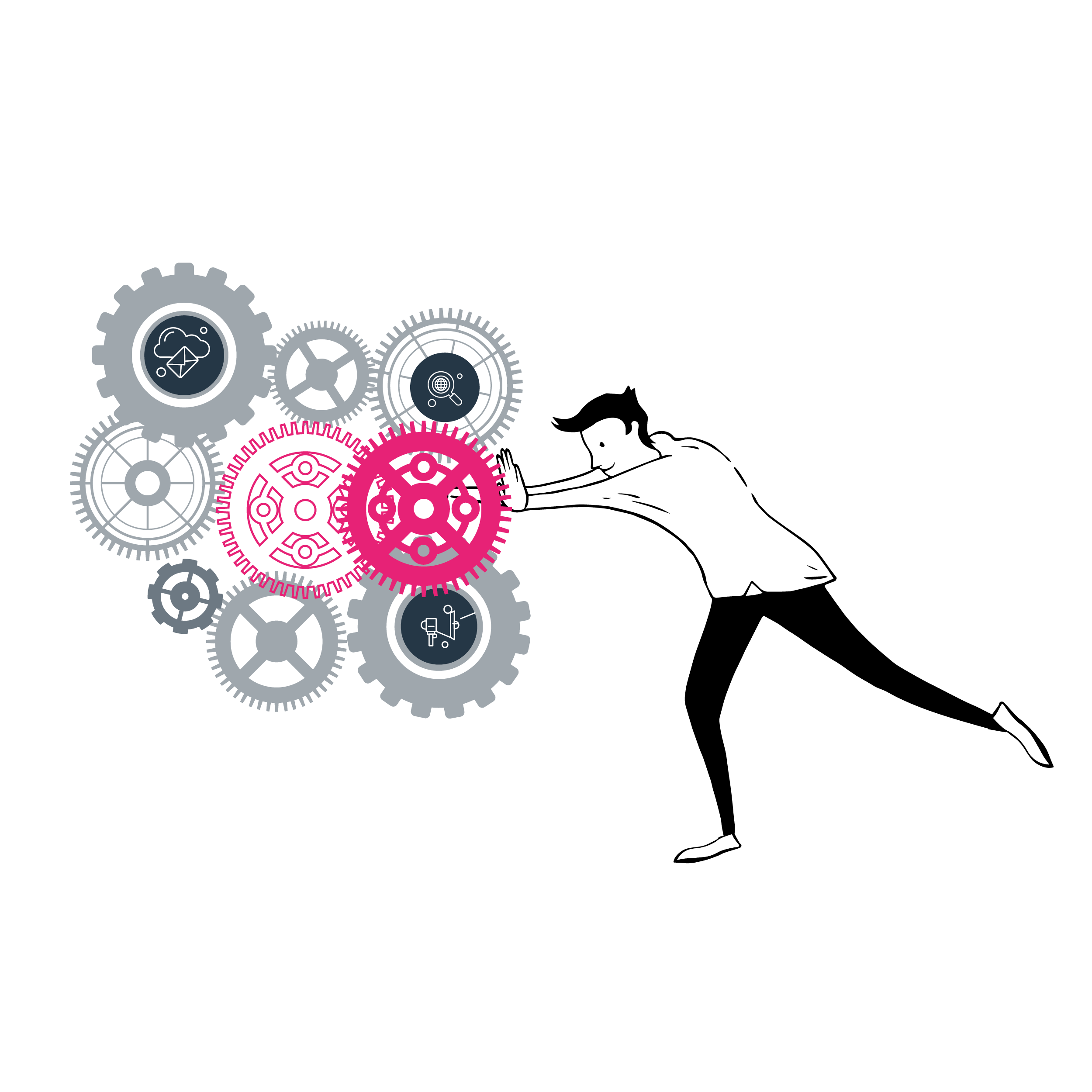 Talk with our Marketing Cloud experts
Reporting on Marketing Cloud generated data
Marketing Cloud has a set of standard reports which use Datorama, a Business Intelligence and reporting tool. The power in Marketing Cloud lies with its native integration to Salesforce CRM. This allows journeys and communications to be built from a wide range of data sources, which in turn allows hyper personalisation of communications, at scale, in real time. Using a comprehensive customer profile, containing contact and behaviour information across multiple professional and personal devices, provides Marketing and field-based recruitment consultants a complete picture of their customers.
Detailed reports allow Marketing to use this information to provide personalised job alerts and market insights depending on whether a prospect is looking to hire or be hired. The use of AMPScript within Marketing Cloud enables the technical team supporting your platform to write custom logic based off of conditions within your database, which can then be used to trigger - through automations - hyper-personalised job alert or insight journeys utilising real time data, all automatically.
This reduces risk, improves efficiencies and maximises the return on investment of your Marketing Cloud platform.
Theory in Action – Client Results
Clevertouch delivered bespoke automation, using Marketing Cloud, for a global recruitment firm who wanted to temporarily recruit upwards of 40,000 staff within a short time scale for a UK wide project. Custom logic built around central geographic locations in each UK constituency were used to pinpoint candidates based on how many miles away a relevant job was, and send a hyper personalised list of relevant vacancies to candidates throughout the whole of the UK. You can read more about how we delivered this here.
If you want to make more out of your Salesforce Marketing Cloud instance get in touch here.


About the Author
Jamie Burrell is an experienced Consultant with a demonstrated history of working with enterprise clients to successfully deploy and optimise technologies into their Sales and Marketing organisation. An expert at both designing and guiding successful martech implementations that maximise return on investment.