We're proud to have won another award, hot on the heels of the Sunday Times top 100 Company to Work For 2020: The Martech Enabled Execution Agency of the Year 2020!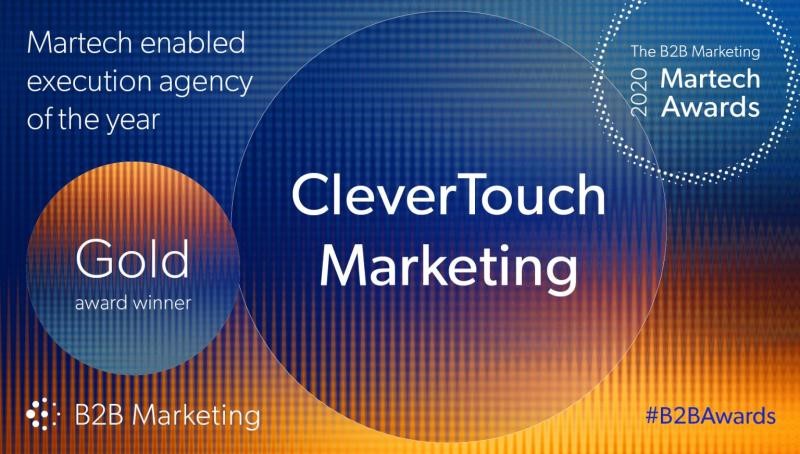 It is an honour to be recognised by B2B marketing, and a real testament to the team who have worked tirelessly on huge projects with the likes of Fujitsu, Dyson, Paypal and more. This comes at a time of great expansion for Clevertouch as we move into our new offices, alongside our new brand and website, and look to employ more people to continue to meet our growing customer demand.

Adam Sharp, Co-Founder and CEO of Clevertouch, said:
"I'd like to thank the team for their continued efforts in going above and beyond for our clients. This is a real testament to the success of our new marketing initiatives of Sales Enablement, Marketing Performance Management and Strategic Content Management. The approach our business adopts enables Marketers to form a fully a functioning Martech Spine™, a process and methodology that clearly prioritises and integrates their marketing technology. We plan to continue along this path of success in the years to come, coming up with new initiatives, software, and above all, supporting our clients in making sense of martech".

Clevertouch Marketing is Europe's leading Martech Consultancy with over 500 clients globally. If you want to make the most out of your martech investment but you're unsure how, please get in touch.