Salesforce Interaction Studio allows marketers to have a holistic view of customer journeys, giving you the power to shift customers from journey to journey on a personalised basis. Interaction studio essentially provides customer behaviour reporting in real time, across all of an organisations channels, ranging from social and mobile, to email and in-store.
Connected Interactions
Interaction Studio uses machine learning to guide your customers along their most appropriate route, triggering interactions upon engagement, and on their specific channel preferences. This creates a seamless experience for customers, simply because you can view all of their interactions with your organisation from place. This allows consistent and on brand messaging to be maintained across all channels. This stretches as far as offline interactions as well; for example, call centres and in store interactions can be recorded as easily as online interactions.  
Cross Channel Customer Insights, available from one central location
Salesforce Interaction Studio allows you to view the different paths your customers take, irrespective of channel or device, be that social, email, web or even in store. This allows you to develop real time context of customer activities, giving you the opportunity to re-engage customers no matter where they have dropped out of the journey.
Deliver on results, Fast
Salesforce Interaction Studio is part of Salesforce Marketing Cloud, and as a result, enjoys the native connectivity of being part of the Salesforce world. This allows you to trigger events and communicate in real time between marketing and sales, further driving Sales and Marketing alignment. You can also track events across multiple systems, with simple integration and connectivity allowing for a seamless customer experience.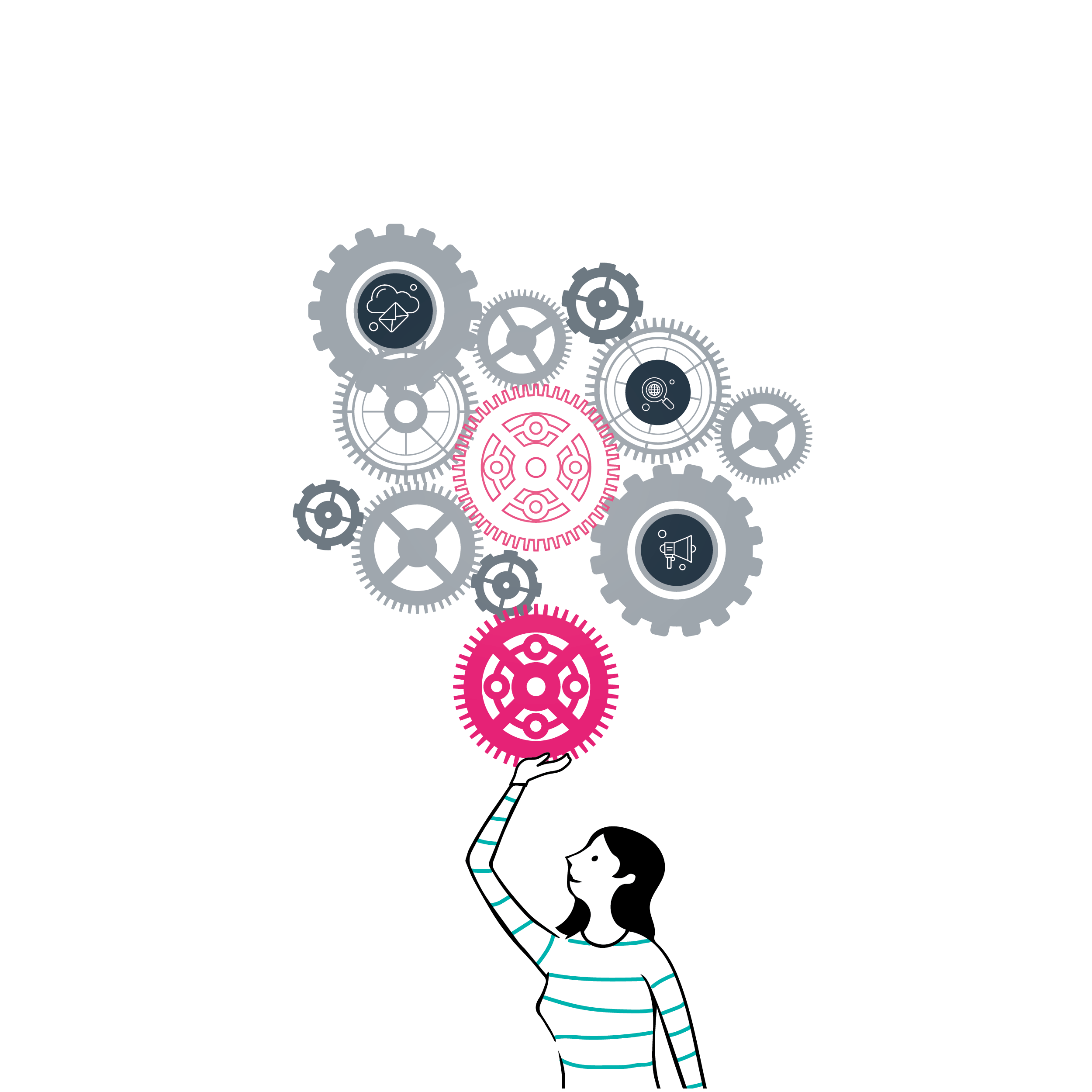 The optimised experience
Salesforce Interaction Studio allows you to orchestrate relevant customer experiences that can direct customers into taking specific actions based on their journeys. This studio utilises frequency capping and business rules to ensure each customer journey is relevant, consistent and most importantly, on brand. It also has the capability to control campaigns at scale, as well as prioritise important interactions over the less important e.g., a lapsed warranty email would be sent over one containing an offer.
Interaction Studio essentially provides cross channel customer insights, creates relevant and valuable experience, and allows for easy communication across different channels, teams and even departments. If you're struggling with Interaction Studio, or have Salesforce Marketing Cloud but aren't sure what the best studios for you are, get in touch with one of our expert consultants today to have a discussion, and roadmap a solution.