This interview was originally published by MarTech Series on 29th June 2021. The link to the original article is here.
---
Adam Sharp, CEO and Co-Founder at Clevertouch Marketing shares a few martech-and-marketing best practices in this Q&A chat.
Welcome to this MarTech Series chat Adam, tell us more about Clevertouch Marketing and its journey so far?
Clevertouch Marketing was the first consultancy in Europe to be created with martech in mind. Our heritage is in Marketing Automation, and we have helped launch brands such as Act-on, Manticore and Pardot into the mid-market in Europe. We were also both Eloqua's and Marketo's first platinum partners here in Europe and Marketo's first International Partner of the year. Since this, we have developed the Martech Spine™ and moved into markets such as Marketing Cloud, Operational Workflow, Sales Enablement & Business Intelligence. The award recognition we are most proud of, however is being recognized as a Sunday Times Top 100 Best Company to work for 3 years running.
In terms of the problems we solve, we help our clients 'make sense of martech'. Put simply, this means helping them develop a simple and coherent martech strategy around their Martech Spine™ where some technologies are more important than others and connecting these up together for a more scalable outcome and smarter insights. But beyond that, we help our clients design their organizations to really get the best from their martech investment and ease the burden on their marketing teams through training and development, as well as with our own software and support.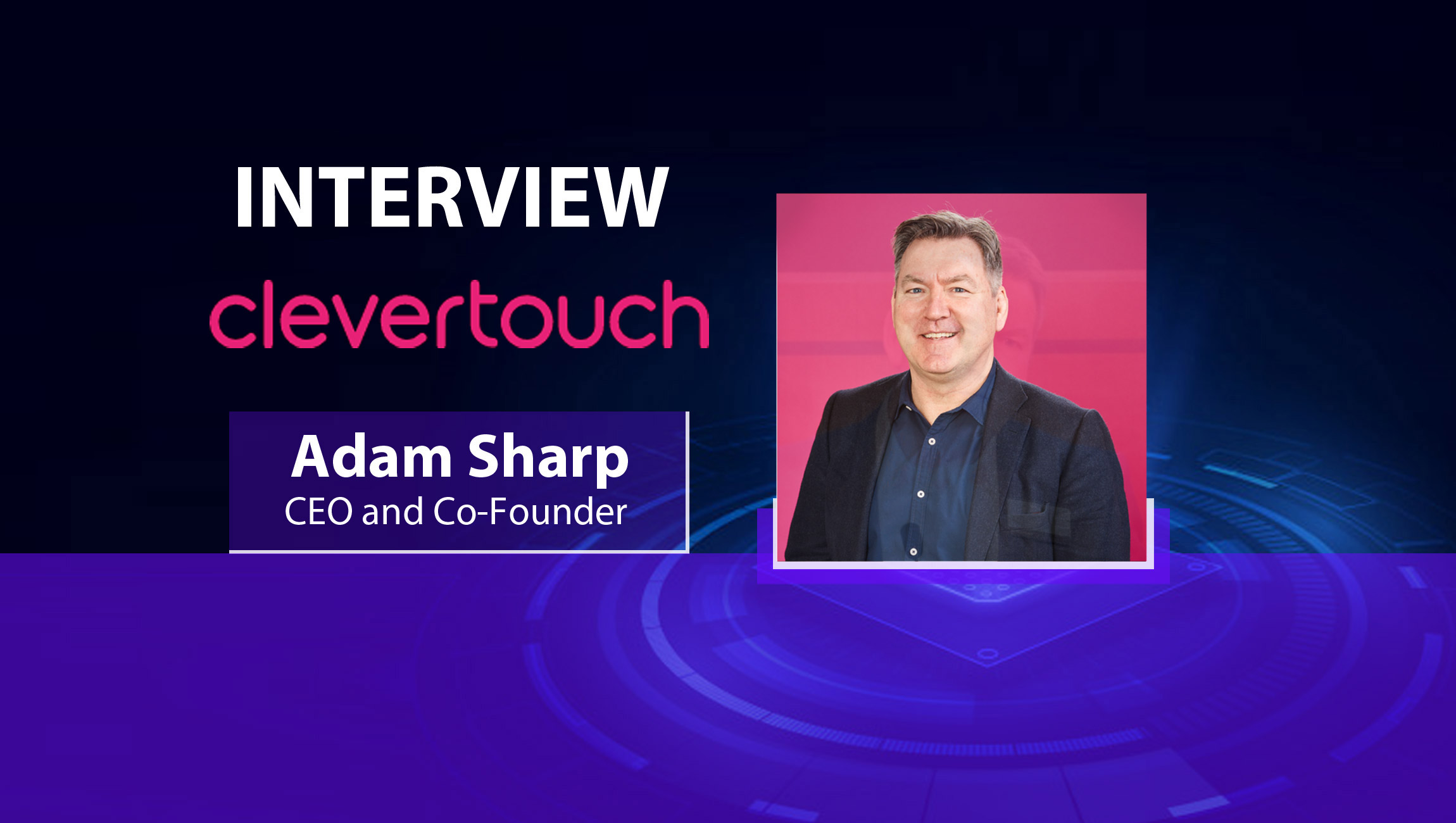 We'd love to hear your thoughts on the martech segment in Europe, how its evolved over the years; can you share a few thoughts on leading martech providers from the region that are truly changing the marketing game with innovative features?
There are too many vendors in what is a feeding frenzy is right now. Many of these 'companies' are features rather than products and this just adds to the martech mayhem and frustration. Too many vendors are just looking to sell their stuff without stopping to really understand what the customers need – and, actually, that usually isn't more martech.
That said, we are seeing are some exciting developments and dynamics in martech. For example, the pendulum is swinging away from Adtech towards martech, from third party data to first party data and even from CRM toward more relevant and exciting technologies such as CDPs (customer data platforms) and Sales Enablement. In fact, I would stick my neck out to say that in 5-10 years' time there will be more Sales Enablement Company mission critical projects going on than CRM company mission critical projects.
How have you seen martech and demand for martech change during this ongoing global pandemic? A few thoughts on how you feel marketers should optimize their martech and marketing processes today as global trends and customer trends still shift in response to the Covid-19 pandemic?
More than ever, the pandemic has shown that every business must be a digital business, and equally every department must be a digital department – and marketing is right up there. In 2021, almost in spite of COVID and for the first time ever, more marketing budget was allocated to martech than to marketing people where the big projects tend to be around martech migrations, new tech installations, integrations, data analytics and scalable campaign delivery.
What are some of the top challenges you see marketing leaders struggle with despite access to rich marketing technologies today?
The top challenges on the minds of CMOs are:
How do I create a coherent strategy and vision of the art of the possible with all this tech, that everyone in the business can easily understand?
How do I recruit and develop my team to be relevant for the future, without adding to their burden?
How do I balance the company demands of Revenue, Profit and Growth with the demands of the customer for a better, more integrated experience?
How do I provide the sales and marketing functions and the wider business the tools to make them more productive, more insightful and raving fans of their marketing team?
How can I scale my campaigns and their impact, without scaling my team?
How do I join this all up to provide insight and intel back to the business on any device, in a format never experienced before?
As the need for deeper intelligence and insights grows, in what ways do you feel marketers of the future will drive demand for certain kinds of marketing technologies and martech categories?
It is not wasted on me that the biggest source of innovation and better, more sustainable marketing in the last 10 years has come not from any marketers but from an office of lawyers and policy makers in Brussels: that is GDPR. So, it is up to marketers to provide that next level of true marketing innovation.
I think this could be in any number of directions but three immediately spring to mind:
The true pursuit of a Single Customer View (markets of one, with the advent of Customer Data Platforms) is a worthy cause and ambition to pursue.
I also think that true personalisation has only just started, just think of the possibilities if 5G, RFID, VR and Geomarking technology could all be combined. Marketers need more time and money to invest in revolutionary innovation.
Dashboards will evolve to interactive Marketing Performance Management systems. Think Minority Report in your pocket, this is a path we are pursuing and investing in in conjunction with Southampton University, whose marketing data analytics department is one of the best (if not the best) in the UK.
A few last thoughts and takeaways for marketing leaders and CEOs/CMOs to keep in mind through 2021?
Simplify your martech stack, in fact replace it with the Martech Spine™: fewer but more integrated technologies.
Balance the company's demands for growth with the customer's demand for a better and more seamless digital/physical experience. Be that customer champion.
Allocate more marketing budget and programmes to existing customers than to always chasing 'net new'. If you do, you'll likely stand out from your peers.'Structure follows Strategy', so really plan and invest in your people and develop them so that they are modern and relevant for the future.
Allocate at least 10% of time and people to innovation.
The organisation looks to marketing to be innovative and we are losing that capability under the burden of martech. There are smarter ways of working or smarter partners to be working with too.