Clevertouch

Graduate Opportunities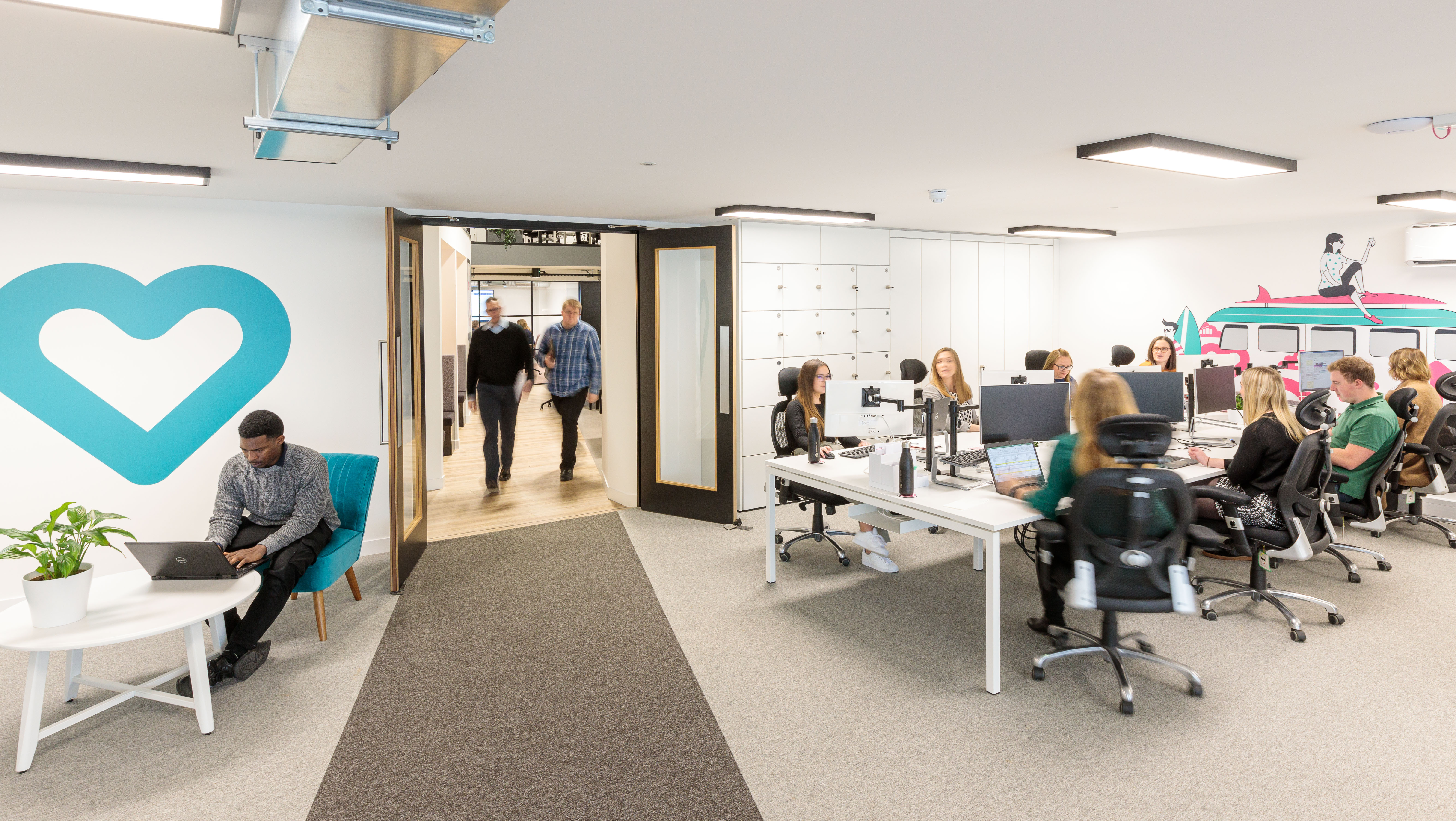 Grad scheme designed around you
Some of our grads know the exact role they want to do. For others we offer rotation across each business department to help you understand what you enjoy most
Excellent company employer
A Top 100 Company and a 3-star Best Company for world class employee engagement
Consulting and software
World leading brands including Aveva, Robert Walters, Fujitsu, Deloitte, Legal & General, Xactly, ESS and British Land trust Clevertouch
Connection to leading business schools
A lot of our material is developed with leading business schools and feature in many marketing textbooks
Great salary and perks
Including bonuses and a work from home policy open to everyone
State of the art office
Including a gym, a wellness centre and a barista bar that even features our own brand of coffee
Training for accredited qualifications
Guaranteed increase in employability. We encourage and reward platform certification, and we now have over 100 active accredited certifications for Adobe and Salesforce, across all departments.
Expanding market opportunity
A worldwide market worth billions, doubling within three years, will further cement your job security and employability
Why join

 Clevertouch
We have always operated with employee growth and reputation at our heart, even above revenue. This is because we believe that a place of work is more than just a 9-5; we want our people to enjoy coming to Clevertouch every day.
We're proud to be an accredited three-star Best Company for extraordinary levels of employee engagement and a Top 100 Companies to Work For company for the last three years..
Apply for our Graduate Scheme
Tailored 12 month rotation program
Learn and develop from spending time across different departments
Dedicated mentor throughout
Study towards a formal technical accreditation in Salesforce or Adobe 
Become a Marketing Technology Graduate and you could be offered a future role in our Consulting, Client Services, Project Management, Data and Insights, Technical, Business Development & Sales and Marketing departments. To start a conversation with us please send your CV and a covering letter of application to
What our graduates say: 
"Clevertouch has given me the opportunity to develop my technical skills in a variety of software, including Adobe and Salesforce platforms, where I quickly gained an official certification in Adobe's Marketo."
Chloe Martin - Associate Consultant and previous Graduate Consultant
"Clevertouch has allowed me to kickstart my career in a supportive and welcoming environment, topped off with an amazing office space."
Mia Parmiter - Account Manager and previous Graduate Consultant