Clevertouch.
Salesforce Marketing Cloud
Consultancy

Talk

to a Salesforce Marketing Cloud consultant 

today

.
Find out more about how we can support your Salesforce Marketing Cloud strategy and maximise your investment. 
Supporting the most ambitious 
Salesforce

customers
These are just a few of the leading brands we help push the boundaries of marketing and customer experience through Salesforce and Marketing Cloud. Our customers are the people we love to spend time with, which challenge us, as we support and help them on their journey.
Here are just a few of the most common customer ambitions we help become a reality.
Integration
Integrating Salesforce Marketing Cloud into an existing Salesforce and martech stack.
Business Process Improvements
Driving business process efficiencies through Salesforce Marketing Cloud.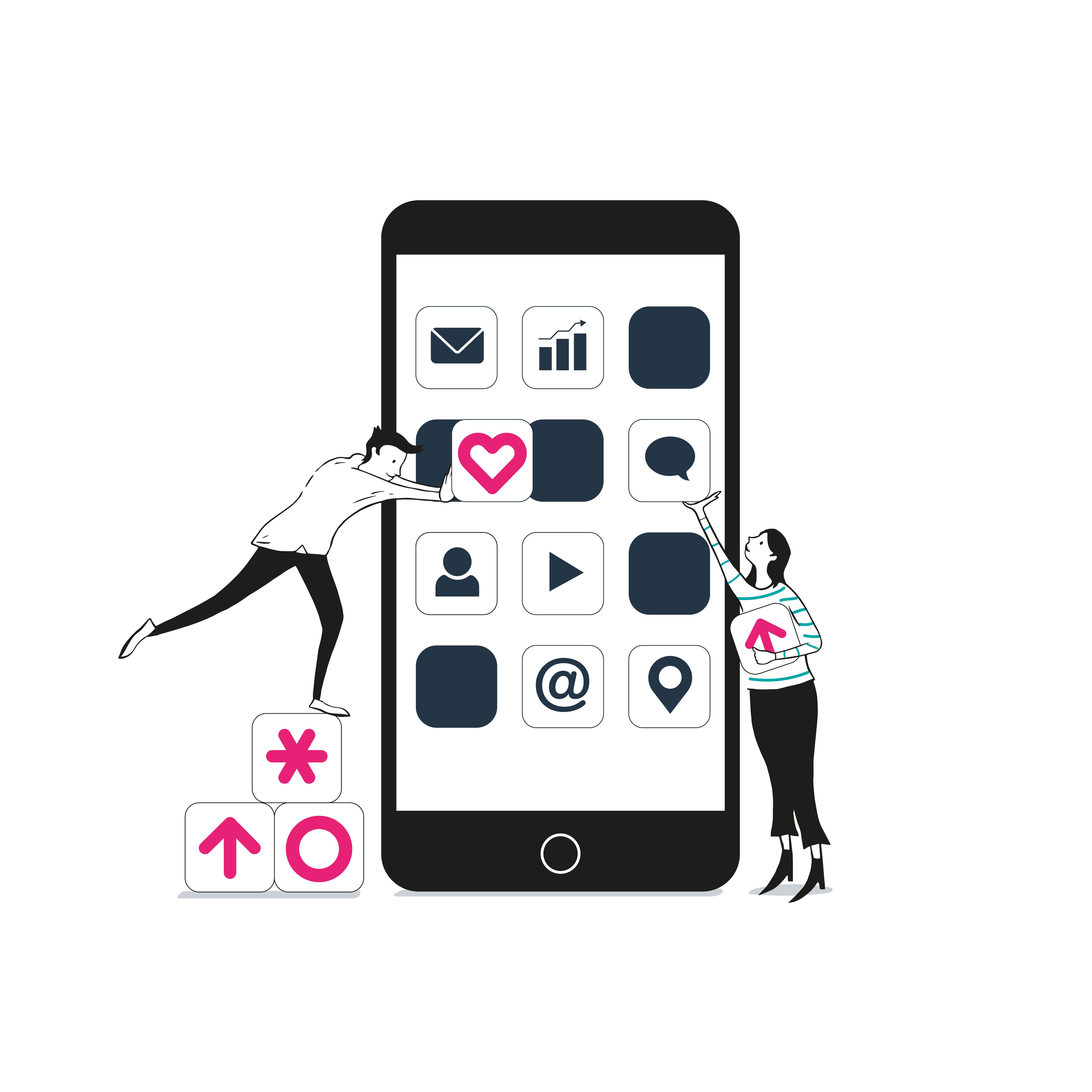 Customer Centric
Improving the customer experience and supporting the business in becoming truly customer centric. 
360o Customer View
Making marketing data actionable within Salesforce Marketing Cloud and enabling 1:1 personalisation.
Showcase Results
Designing and building the reports and dashboards needed to demonstrate success with Salesforce Marketing Cloud
Roadmap for Success
Getting the business bought into the vision for Salesforce Marketing Cloud and work with your key stakeholders to create a success plan. 
Adecco is a global recruitment specialist providing HR solutions to some of the largest companies in the world. Finding the workforce needed to facilitate a large GOV.UK contract proved a huge recruitment challenge and digital opportunity. That challenge is currently being met through a partnership between Adecco and Clevertouch.
The Objectives
Candidate Experience: Recruit 1,000's of staff through a single process that delivers a best in class, seamless and engaging experience for candidates.
 
Technology Engine: Maximise the technology investment (Salesforce Marketing Cloud) to use its capabilities & scalable solutions.
 
Delivery in Partnership: Collaborate closely and flexibly to deliver candidate experience within project timelines.
 
Leave a Legacy: Build skills, technology and processes that can be scaled across Adecco outside of this GOV.UK project. 
The Solution
The agreed project plan was a defined 20-week initiative split into 3 stages: Strategic Planning & Design, Technical Core Build and Technical Build at Scale. This plan delivered 41 candidate journeys and 111 emails or SMS messages. Salesforce Marketing Cloud was used to manage each stage of the candidate application process to make it as simple, clear and streamlined as possible.
The Services Provided
- Deployment of Salesforce Marketing Cloud
- Strategic planning and design inline with strategic objectives
- Customer journey mapping 
- Customer journey technical builds in Marketing Cloud
BIMA is the leading provider of mobile-delivered health and insurance in emerging markets. 
The Objectives
- Increase customer engagement and retention
 
- Improve customer experience: To start a personal, one-to-one conversation with our customers to understand their needs
 
- Use data driven actions to ensure the offered services are relevant for customers
 
- Encourage a behavioural change in the target segment that increases access, as well as usage, of mobile-delivered insurance services
The Solution
Campaign Journey Framework: The design and development of 5 customer journeys to support the customer lifecycle, from onboarding and pre-payment campaigns to upsell campaigns for other healthcare products. Within the campaign framework there were around 220 touchpoints delivered through Salesforce Marketing Cloud.
  

Technical Solution Design: The Salesforce Marketing Cloud technical setup to support the vision for a single view of the customer, bringing together multiple technologies including Salesforce Service Cloud, Infobip and Tableau to ensure a seamless customer experience. 
BPP is one of the UK's leading provider of higher education, helping over 80,000 learners a year build their careers through education.
BPP were previous users of Oracle Eloqua, and as part of a business driver to consolidate their marketing technology stack to Salesforce, engaged Clevertouch to help them migrate to Salesforce Marketing Cloud.
The Objectives
- To make significant cost savings in marketing technology by consolidating martech stack to Salesforce.
- Unlock the benefits of having one centralised Salesforce infrastructure.
- To achieve a single view of the customer
The Solution
- Clevertouch hosted marketing and technology deep dive discovery sessions to define the vision and inform the transformation program
 
- Technical migration from Eloqua to Salesforce Marketing Cloud, including the implementation and configuration of Marketing Cloud with bi-directional integration with Salesforce Sales Cloud.
 
- Defining the appropriate business processes for lead management and campaign management to drive sales and marketing alignment.
 
- Training teams across the business to adopt the new technology, Salesforce Marketing Cloud, as part of a wider change management initiative.
 
- Design and build of multi-channel and multi-tactic marketing campaigns for both B2B and B2C audiences utilising the functionality of Salesforce Marketing Cloud
Serving a customer base of over 1.2 million students and businesses across 100 countries through more than 1000 partners, Kaplan is one of the world's largest and most diverse B2C & B2B education providers. Throughout an 80-year history, Kaplan has been a beacon for expanding educational access and a leader in instructional innovation. 
The Objectives
- Customer Experience: Deliver a best in class, seamless and engaging experience across all Kaplan online and offline touchpoints.
 
- Single View of the Customer: Develop synergies and opportunities by building a systemised view of the customer lifecycle.
 
- Operational Design​: Align people, process and technology (SF marketing cloud) to drive efficiencies and increase marketing generated revenue.
 
- Data Compliance​: Maintain a clear and auditable view of consent and subscription management to ensure compliance, credibility and trust.
The Solution
The project began with a strategic engagement through discovery sessions to define The Strategic Migration Roadmap (organisational design, workstreams, activities, dependencies and project timings​) and The Technical Solution Design (technical architecture including data routing and process flows​). Key deliverables thereafter included:
- Migration of Kaplan from two separate marketing cloud instances to one.
 
- Review and migration of 400 journey automations into the new, shared Marketing Cloud instance with a re-engineered data model.
 
- Implemented an IP warming plan to support email send volumes of 60k per day from the new instance.